Simple way to align your entire Enterprise Branding efforts
Simple to Use • Simple to Deploy • Simple to enhance your Brand
Box customers can be up and running in minutes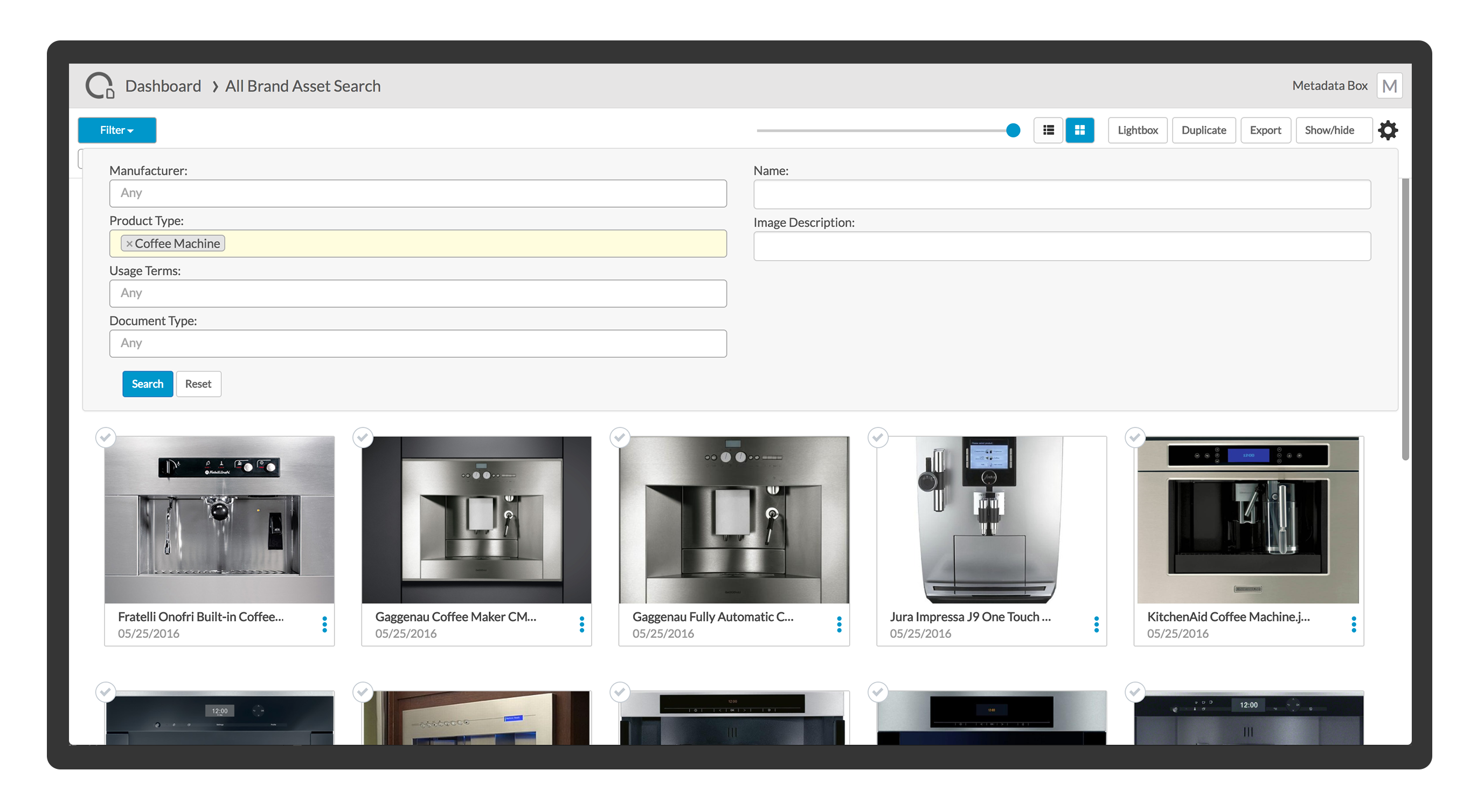 Search and Find
Designed from the ground up to be the Simplest Digital Asset Management system in the industry.  Dramatically enhance users ability to find content.   Casual Users require NO training.   You can define up to 4 users roles.  Expose only the functionally you desire.    Your user will love it.
Branded Dashboard
List View Searches
Thumbnail View Searches
Advanced Filtering
Multi Valued Searches
Cascading MetaData Searches
Highly Configurable and Customizable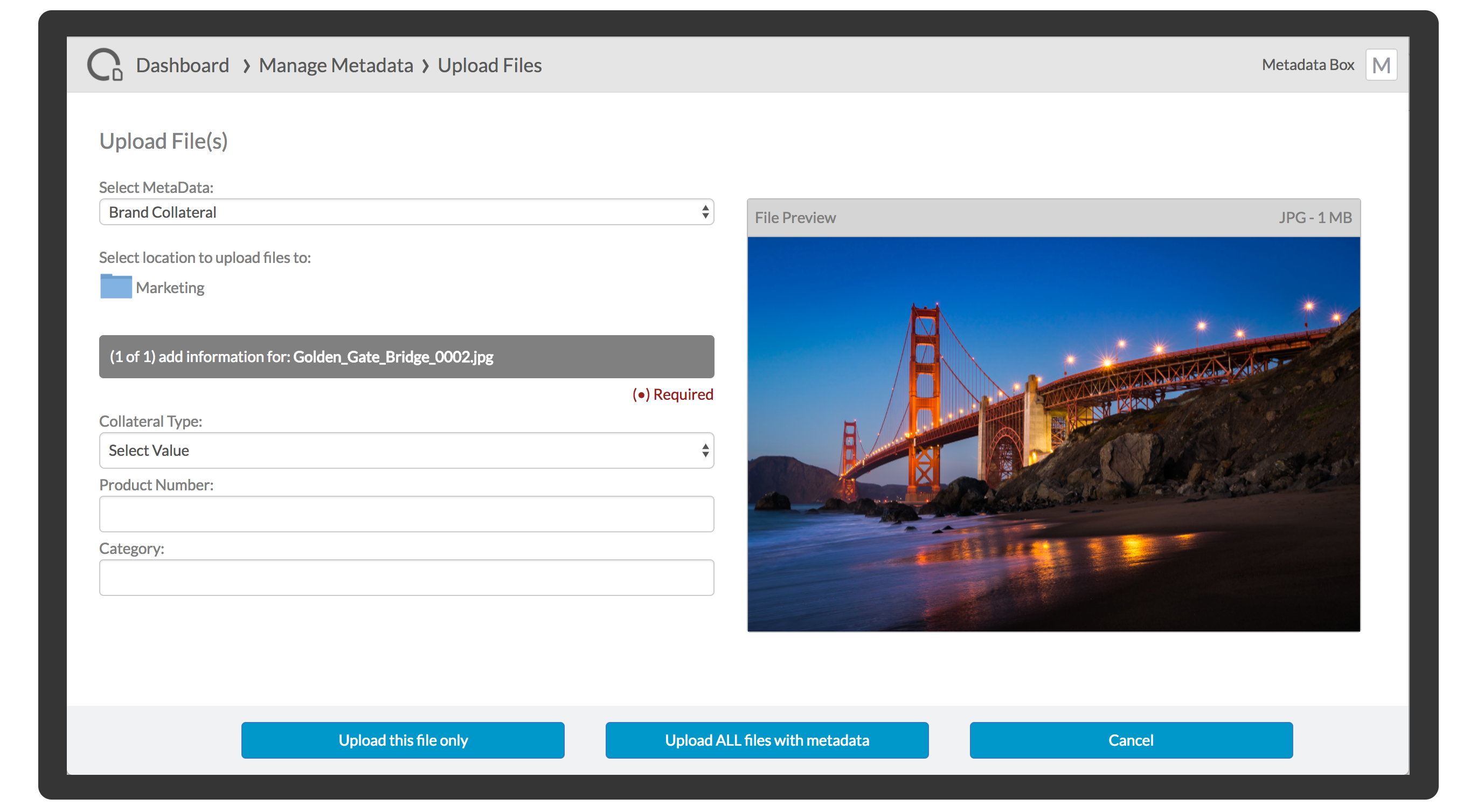 Advanced Uploader
Whether you have 1 file or 100,000 files, Crooze toolsets get your assets uploaded with MetaData quickly.
Rapid Bulk Uploader
Configure Require MetaData
Inherent MetaData
Advanced DataSources and Mapping
AutoScan for metadata extraction (Names, IPTC, Exif, XMP, MP3, MP4, WAV)
AutoFile to maintain a consistent taxonomy
Mass Uploading Service (Scripts)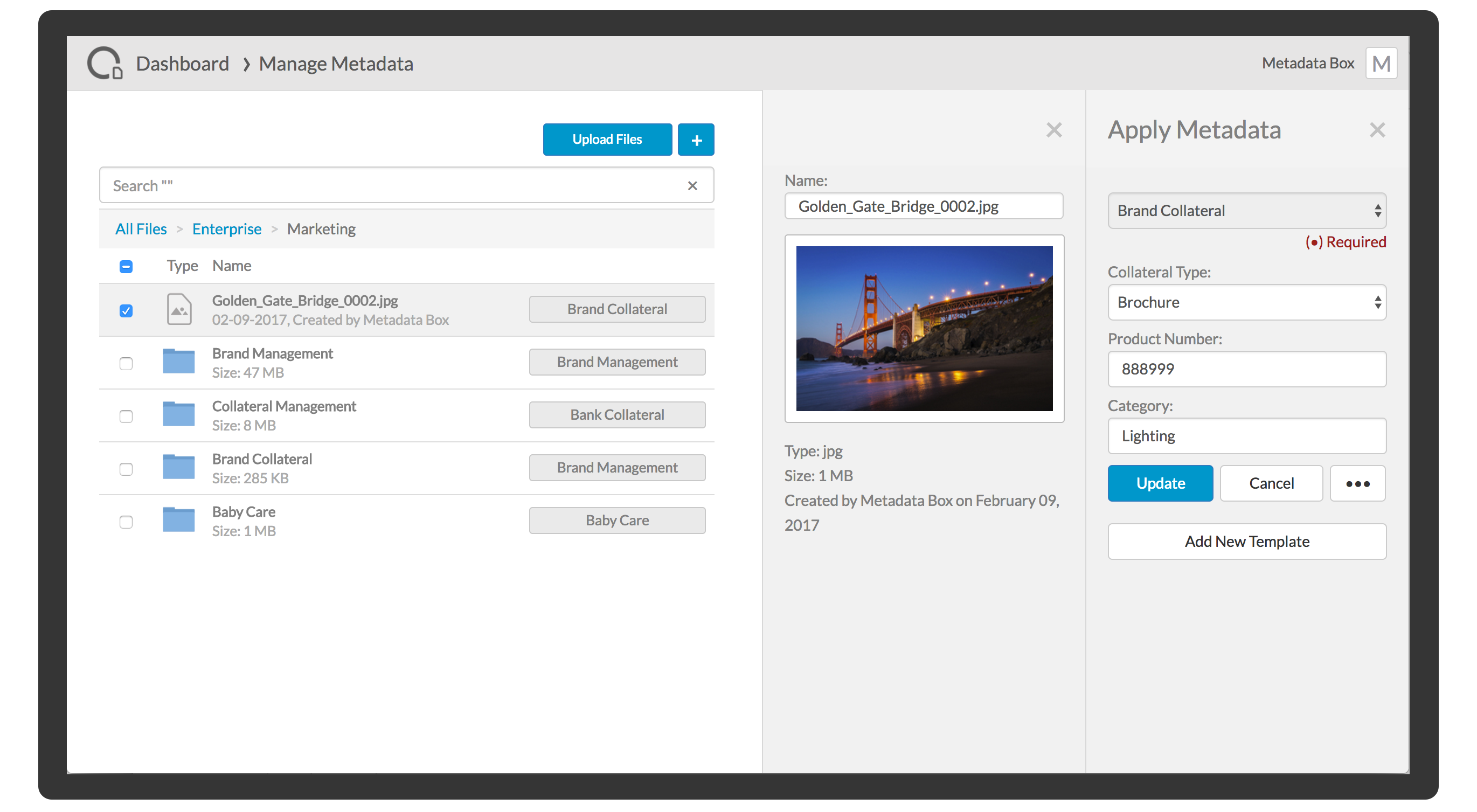 Asset Library
You can be assured your assets are safe and avaliable because they are stored and maintained in Box.
System Metadata
Custom Metadata
Audit Control
Governance
Enterprise Permissions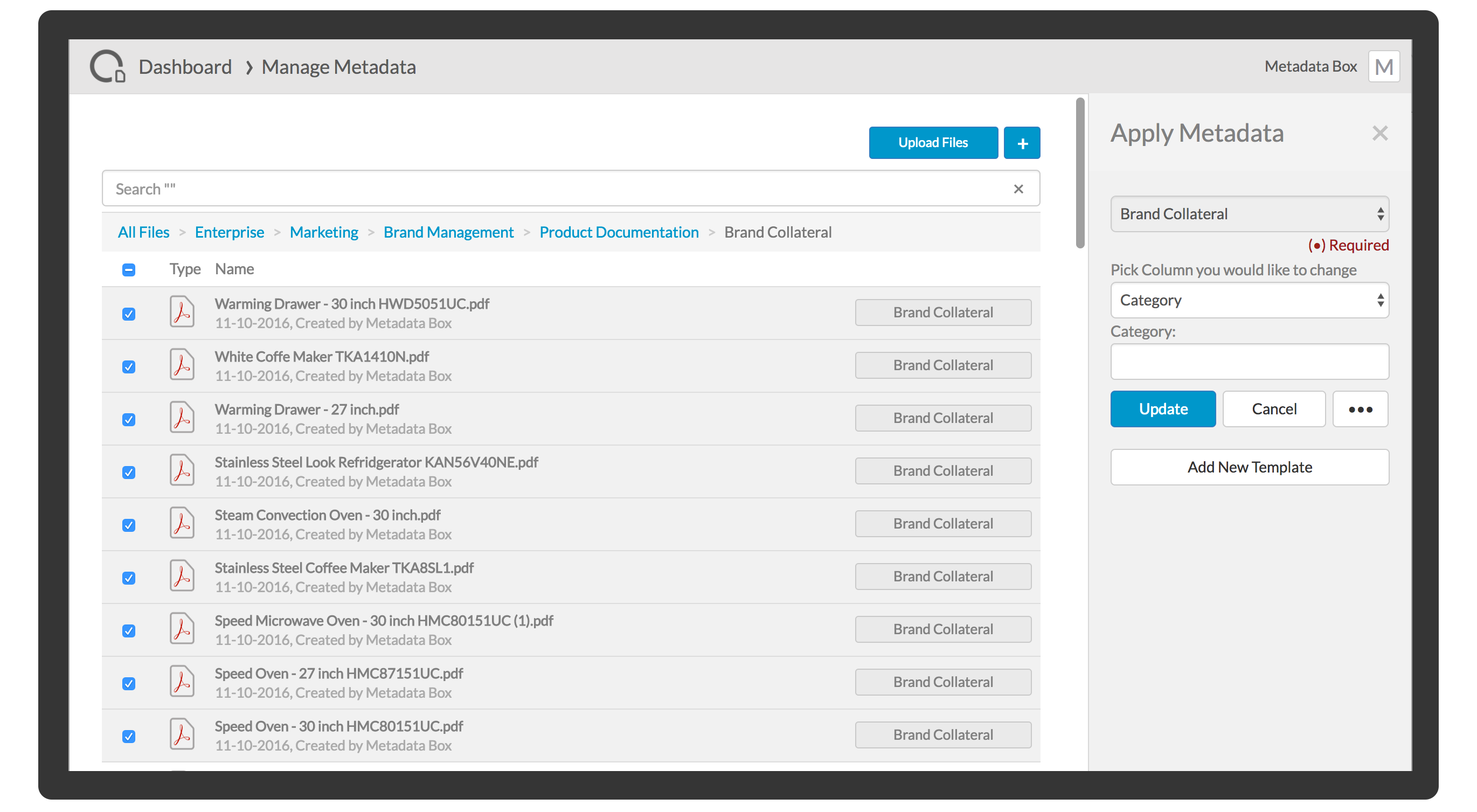 Manage
Maximize your productivity by significantly reducing the time it takes to manage your content.
Bulk adding of Metadata
Bulk editing of Metadata
Search based editing of MetaData
Version Control
Related Assets
Metadata Analysis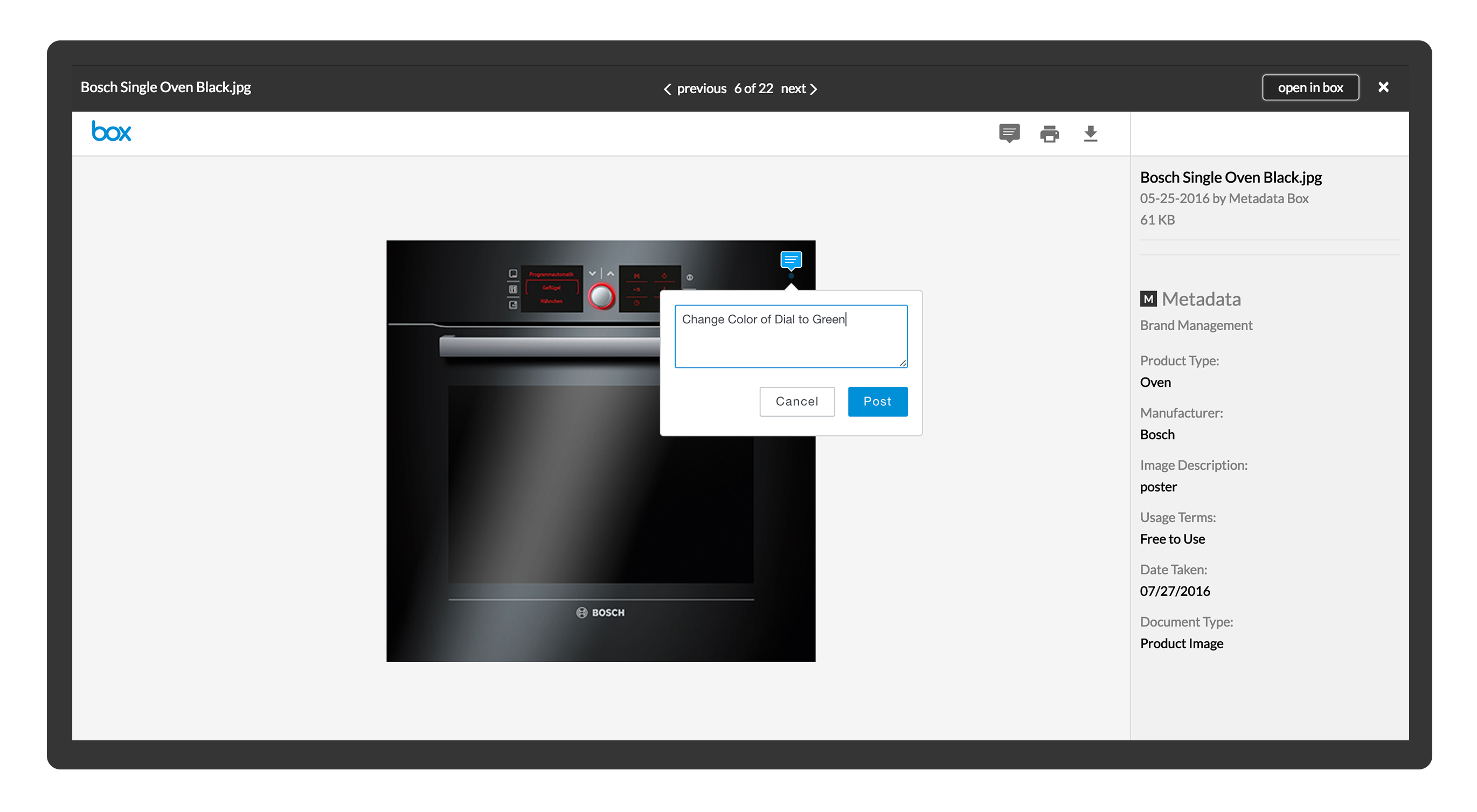 Preview
Preview over 150 File types without the need to load an application. View file information, associated metadata, related items and sticky notes.  Following are a sampling of avaliable formats:
Images: PNG, JPEG, GIF, SVG, TIFF
Videos: MP4, WMV, MOV
Audio: MP3 M4A, WAV
Source Files: PhotoShop, Illustrator
Other Files: PDF, Word, Excel, PowerPoint, Txt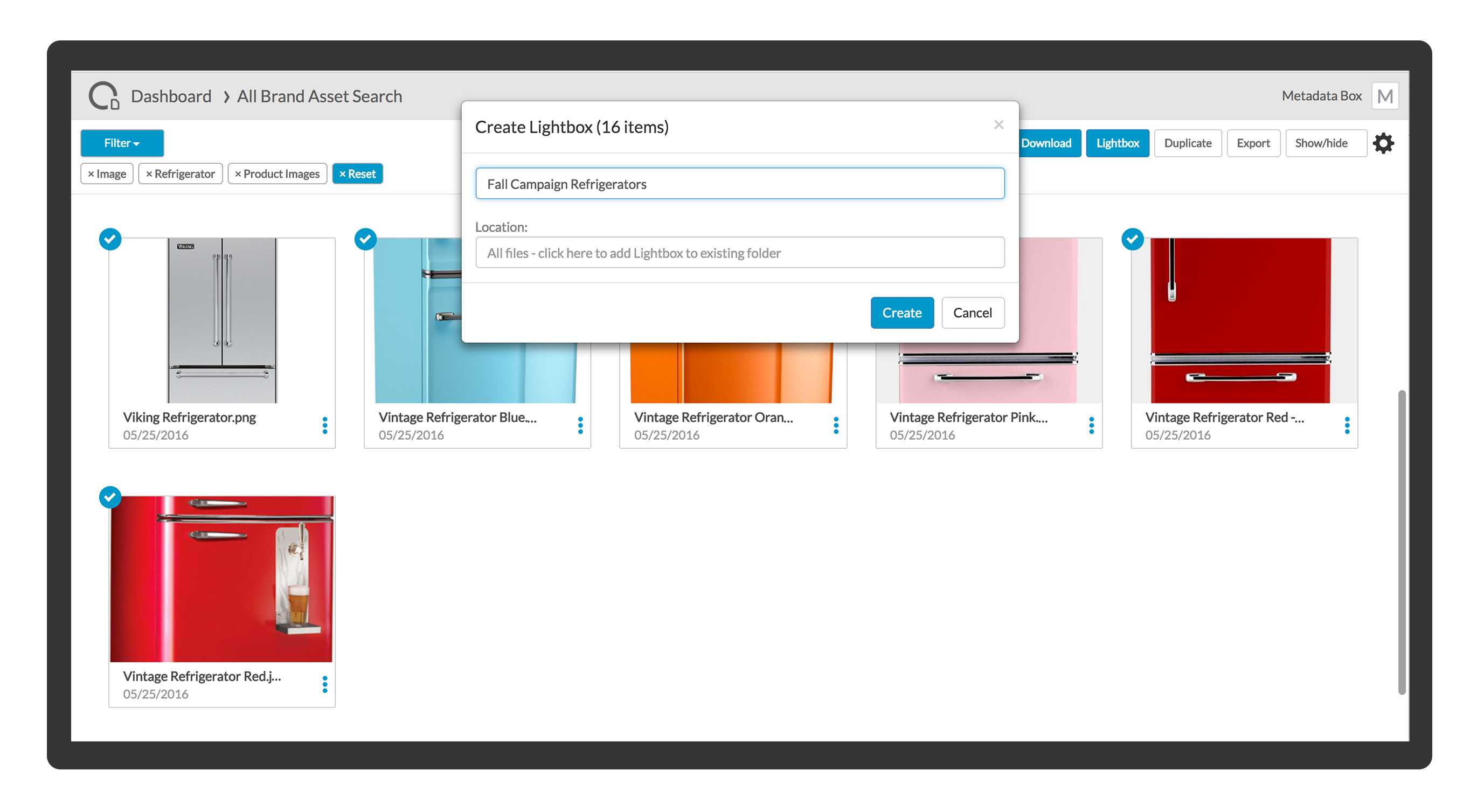 Share and Collaborate
Streamline your entire Marketing efforts through enhanced Box collaboration
Lightboxes
Share Box Folders Lightbox Externally
Print Branded Lightboxes to PDF
Collaborate with inline asset comments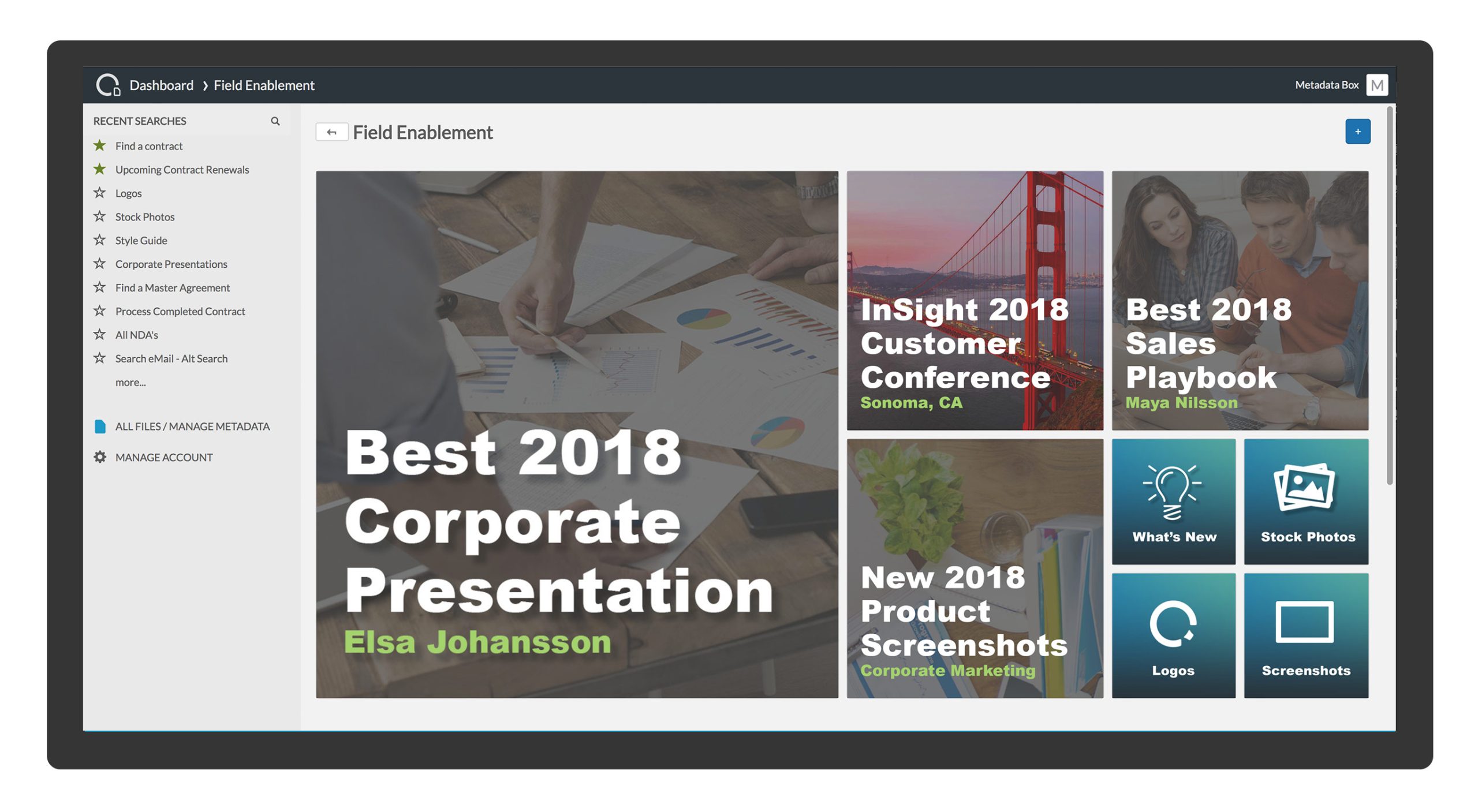 Field Enablement
Enable your users with rich Dashboards that drive your business forward.
Rich Dashboards
Configurable
Role Based
Mobile Ready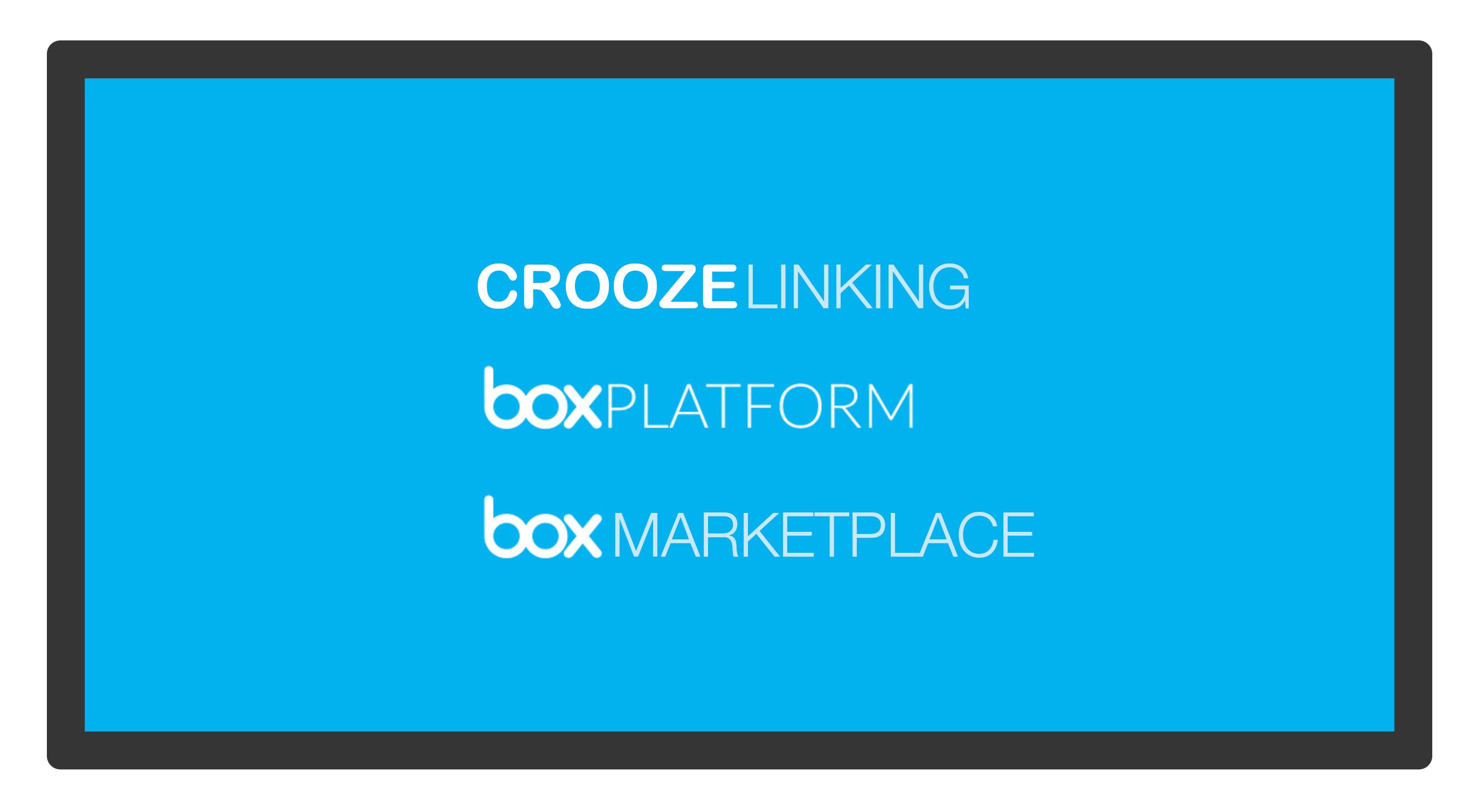 Integration
Inherent in Crooze Digital Asset Management for Box is the ability to leverage all that Box has to offer
Box Platform
Box API
Box Apps
Box Marketplace (100's of apps integrated with Box)
Crooze Search In/Out Linking