Getting Started: From Photo Shoot to getting assets into Box
Most companies with many digital assets will take a combined approach, with different parts of the library organized differently. Our recommendation is that they choose the structure that makes the process easiest to manage. Why? A folder structure might work for one set of users but might not be suitable for another set. Best to use metadata to find documents which allows users to pick what attributes they want to use to find images.
Since these images are created in photo shoots, they decided to use an event based folder structure for the digital library. The top level folder are named using the following convention: Year – Style – Designer Name. This retailer only does a few photo shoots per year. If the number of photo shots is large, you can add a folder level for each year (2016, 2015, etc).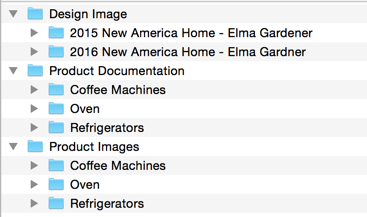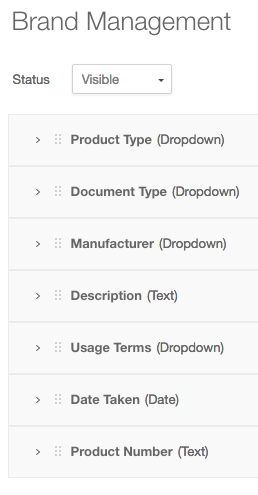 The metadata contains some of the same information as the folder structure or even the document name. This is a recommended approach. Folder structures can be altered and documents can be moved or renamed. If the metadata is attached to the image (and embedded in the image) you will never lose your metadata.
Once the Brand Management metadata is defined, the template can be created in minutes using Box's Metadata Tool. Note that you need Co-Admin or Admin privileges to manage metadata templates.

MetaData Tools and PowerSearch for Box makes it easy to add content with metadata by leveraging embed IPTC metadata or folder inheritance.  In our next post, we look at  how they manage metadata on existing content and how users get to content by using Metadata Tools and PowerSearch for Box.
Part 3 of 4