Find Digital Assets and Share
As new images are added from photo shoots, those images, now digital assets, need to be shared within the organization. To make the content readily accessible the on-line retailer decided to use search with thumbnails. Here is a screenshot of the image.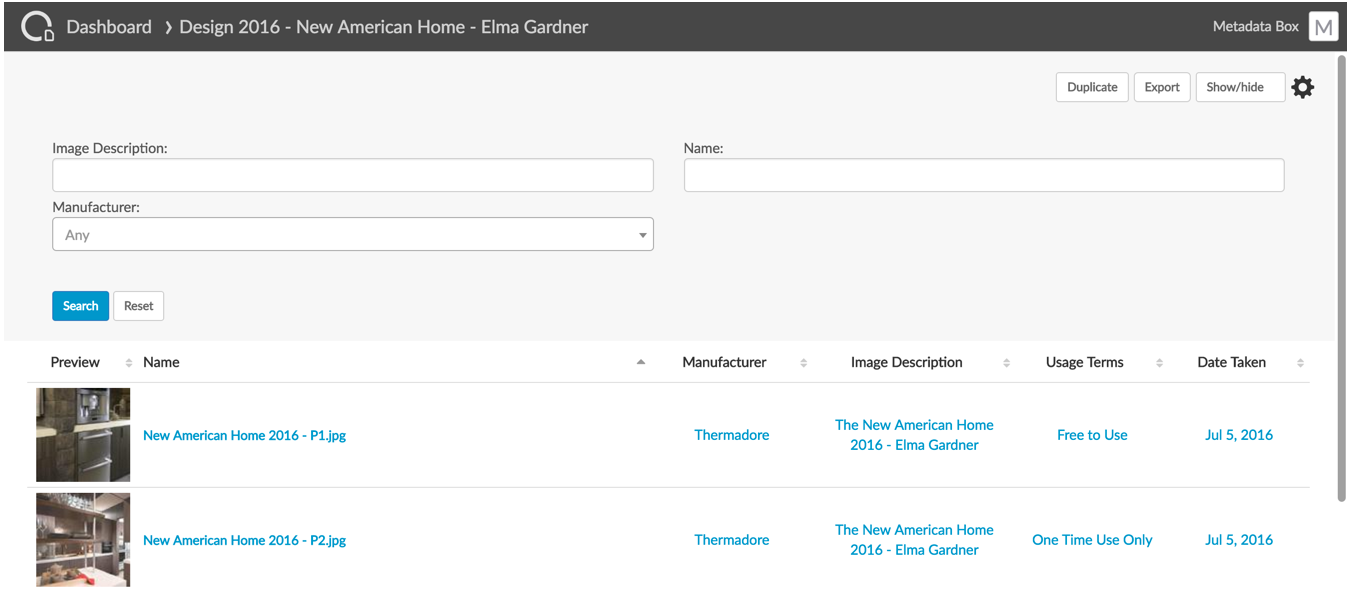 Their marketing group also needs to create a list of assets they recommend for used in upcoming campaign. These collections of images or Lightboxes can be shared with others simply by using a link.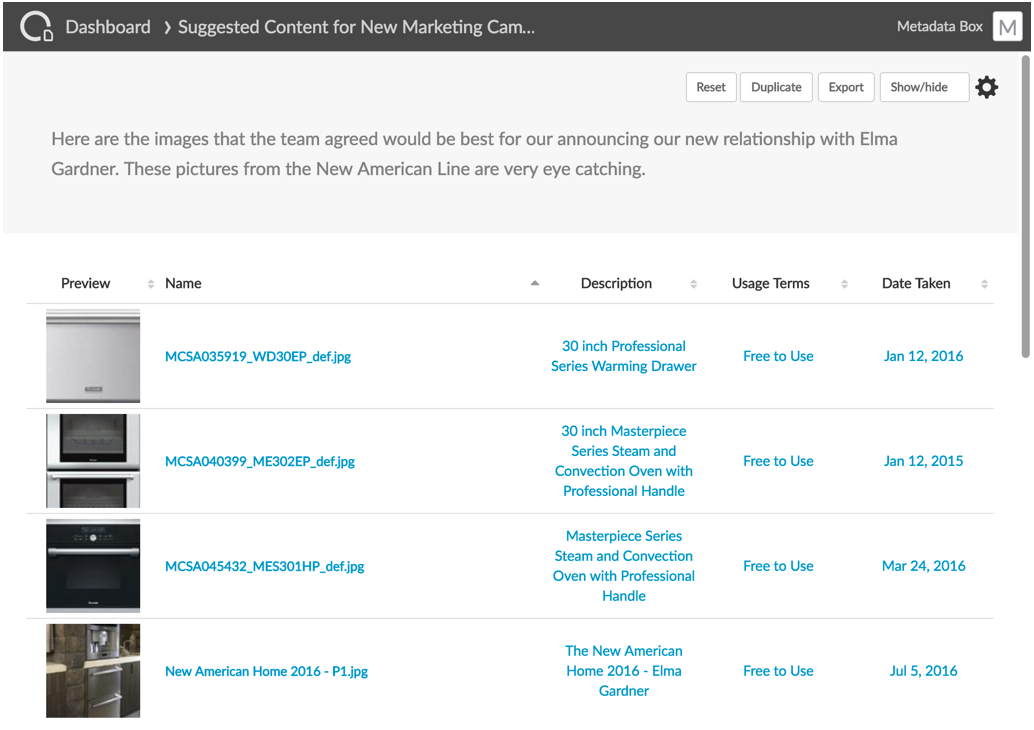 The on-line retailer used searches to support other business processes. They liked that the searches were easy to modify in response to changes in how users wanted to view  information and that searches could easily be distributed in Box or using the PowerSearch Dashboard.